Founded in 2011, Shanghai Info New Material Technology Co., Ltd. is a professional manufacturer of halogen free flame retardants and modified plastic products. With strong R & D strength, we focus on the development and application of polyolefin (PP/PE), nylon (PA) modified products and composite materials. Oriented by customers' demands, our company is engaged in producing various high-performance and functional modified plastic particles, sheets and release film products. We have advanced technological equipment, tremendous technical strength and reliable product quality. Our halogen free flame retardants and modified plastic products have been exported to mainland, Hong Kong, Macao and Taiwan regions, North America, South America, Western Europe, Eastern Europe, East Asia, Southeast Asia, Middle East, Africa, Oceania, etc. They have received a number of favorable comments from customers.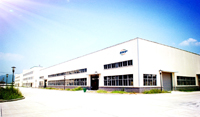 Main Products and Applications
As a leading supplier and exporter of modified plastic products in China, our products mainly cover flame retardant polypropylene, halogen free flame retardant PP, reinforced flame retardant PP, modified propylene polymer, glass fiber reinforced PP granules, mineral modified PP granules, glass fiber reinforced PE granules, three-layer composite release film, flame retardant polyethylene, halogen free flame retardant PE, polyethylene hydroxide granules, flame retardant PE granules, etc.
Our modified plastic products are extensively used for electroplating processing and applied in home appliances, electronic appliances, injection molding, mining electric apparatus, electrical machine parts and integrated circuit parts. Our halogen free flame retardants are also applicable for automobile engine shells, electric wire and cable, auto spare parts, and so on.
Advantages of Our Company
1. Ethylene-propylene copolymer release film replaces the expensive TPX release liner. It is used in the hot-pressing production of flexible printed board (FPC).
2. Halogen free flame retardant PP (0.4 mm V0/V2) replaces the flame retardant PC to be used for televisions and insulating sheets of electrical products.
3. Flame retardant PP + EPDM replaces flame retardant PC + ABS and it is often used in electroplating plastic products.
4. Tested by 850 ℃ glow wire test, the reinforced flame retardant PP replaces flame retardant PA66 for the injection molding of electronic and electrical components.
5. We have a professional technical team of first-class rich experience and well-trained technicians. We are able to produce high-quality halogen free flame retardants and modified plastic products.
6. Located in Shanghai city, we share a favorable geographic position. It is convenient for transportation.
7. Our production process is fairly environmental and nearly without any pollution.
8. We provide excellent service and supply product pictures to customers before sale and one year warranty from the date of shipment.
Welcome you to visit our factory and look forward to cooperating with you.